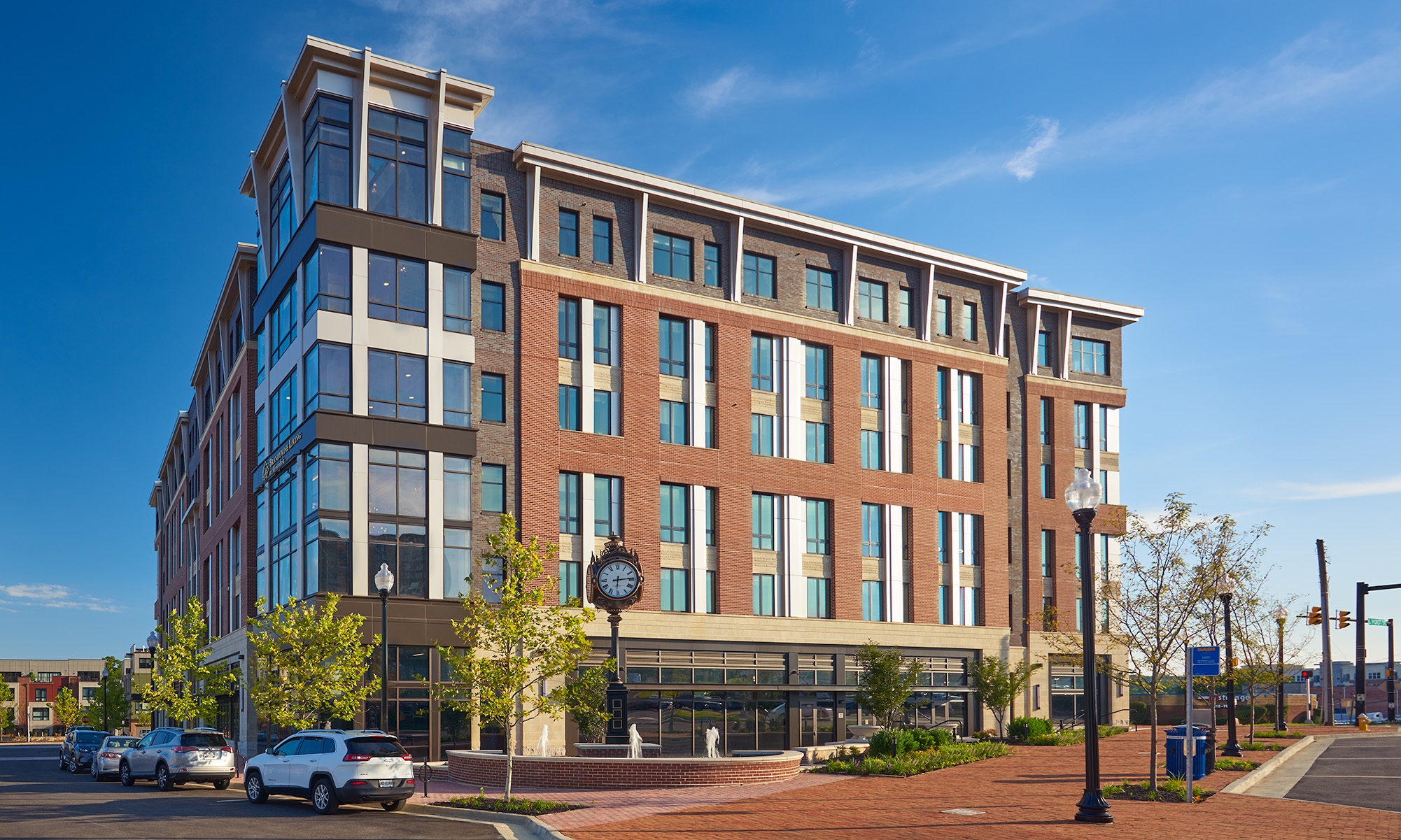 Brandywine Living At Alexandria
Alexandria, Virginia
Summary
An upscale senior living community that offers assisted living, memory care and concierge levels of service, Brandywine Living at Alexandria is part of a new high-end development that includes market-rate apartments, townhouses and ground level retail. The building design exceeds the City's desire for a building that uses familiar and traditional materials of the area while bringing them forward to today's contemporary aesthetic. Luxury amenities such as a full-service dining room, parlor, music room, bistro, pub, theater and lounges throughout fulfill the client's vision of a building that feels like home.
Services
Architecture
Interior Design
Landscape Architecture
Client
Brandywine Senior Living
Awards
2018 Senior Living by Design Winner, Senior Living Executive Magazine
Scope / Components
- 116 unit Assisted Living Facility
- 118,879 sf
- 44,667 sf of podium parking
- 11,000 sf retail space
- Amenities include therapy pool, fitness & rehab center, beauty salon, music room & parlor, pub, main dining room with full service kitchen, library, wellness center, bistro, theater and internet lounge
- LEED Silver